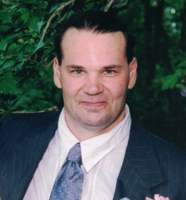 Richard L. McEvoy Sr.
Rick passed away on May 31, 2018 after a brief illness. He will always be remembered by his wife, business partner and best friend Carrie McEvoy and their amazing boys Richard (Katie) McEvoy, Jr. and Eric McEvoy. Rick will also be forever loved by his brother Tom (Evelyn) McEvoy and sisters Laurie (Butch) Peluse and Susan Shoemaker; his brothers in law Steve, Greg, and Karl (Colleen) Crawford; sister in law Lisa (Stan) Crawford and mother and father in law Milt and Barb Crawford, along with his nieces, nephews, and so many precious friends that he called family. Rick was preceded in death by his loving mother and father Clarence and Ann McEvoy.
Rick was a strong, fun loving man with a dynamic and charismatic personality who loved his life and the people in his life. He was a great husband, father, friend, business man, coach, leader, respected and popular musician and a man of principles.
A Memorial Service will be held to celebrate Rick's life on June 30 at 2:00PM at St. David's Episcopal Church 3951 Seneca St. West Seneca, NY 14224.