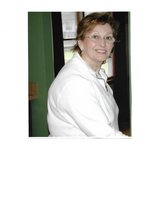 Patricia A. Heisler
Transitioned from this life August 13,
2019, 79 years of age. Predeceased
by her beloved husband Robert.
Daughter of deceased parents William
and Rosaline Bellet. Cherished mother
of Deborah Heisler (John Moore),
Lynn McNamara (late James Rich),
Jacquelyn Hicks (Todd), Craig, Renee
Emer (Michael). Grandmother of James
McNamara; Joshua, Hayley, Emma,
Ryan and Kyle Hicks; Sam, Nick, Zoe,
Sydney and William Emer; Jennifer
Burdette (Martin), Jessica Friedrich (Timothy), and Nicole Moore. Great-
grandmother to Lily and Adam Friedrich,
Vincenzo Raimonde and Martin Burdett
Jr. Survived by brother Raymond Bellet
(Diane). Aunt to Cheryl Wiechec,
Pamela Hamilton (Jeff) and Michael Bellet (Johnna); Kathryn Blackmar
(David) and Terry Merritt. Survived
by many cousins, great-nieces and
nephews, and close friends. Sister-in-
law of Roy and Antoinette Merritt, both
deceased. Mass of Christian Burial will
be held Thursday at Queen of Heaven
Church at 10:15AM. Please assemble
at church. No prior visitation.